Sherry Cask Finish, Peated Edition and Peatheart Batch 3 released to global market
anCnoc Highland Single Malt Scotch Whisky is building on the success of its award-winning peated range with the release of two exceptional new whiskies, both of which are set to be a treat for peat lovers the world over.
Launching on 1st July, anCnoc Sherry Cask Finish, Peated Edition and anCnoc Peatheart Batch 3 have been crafted by Knockdhu Distillery Manager Gordon Bruce and his small, skilled team in Aberdeenshire, using the same traditional tools and techniques they use to make anCnoc's unpeated drams.
Their process pays tribute to Knockdhu's founders by using the locally sourced barley smoked with Aberdeenshire peat that would have defined the character of whiskies made when the Distillery was founded back in 1894.
Sweeter and woodier than the more pungent peat used for whisky making in other parts of the Highlands and Islands, the resulting anCnoc drams are amongst the most modern, interesting and accessible peated single malts on the market today.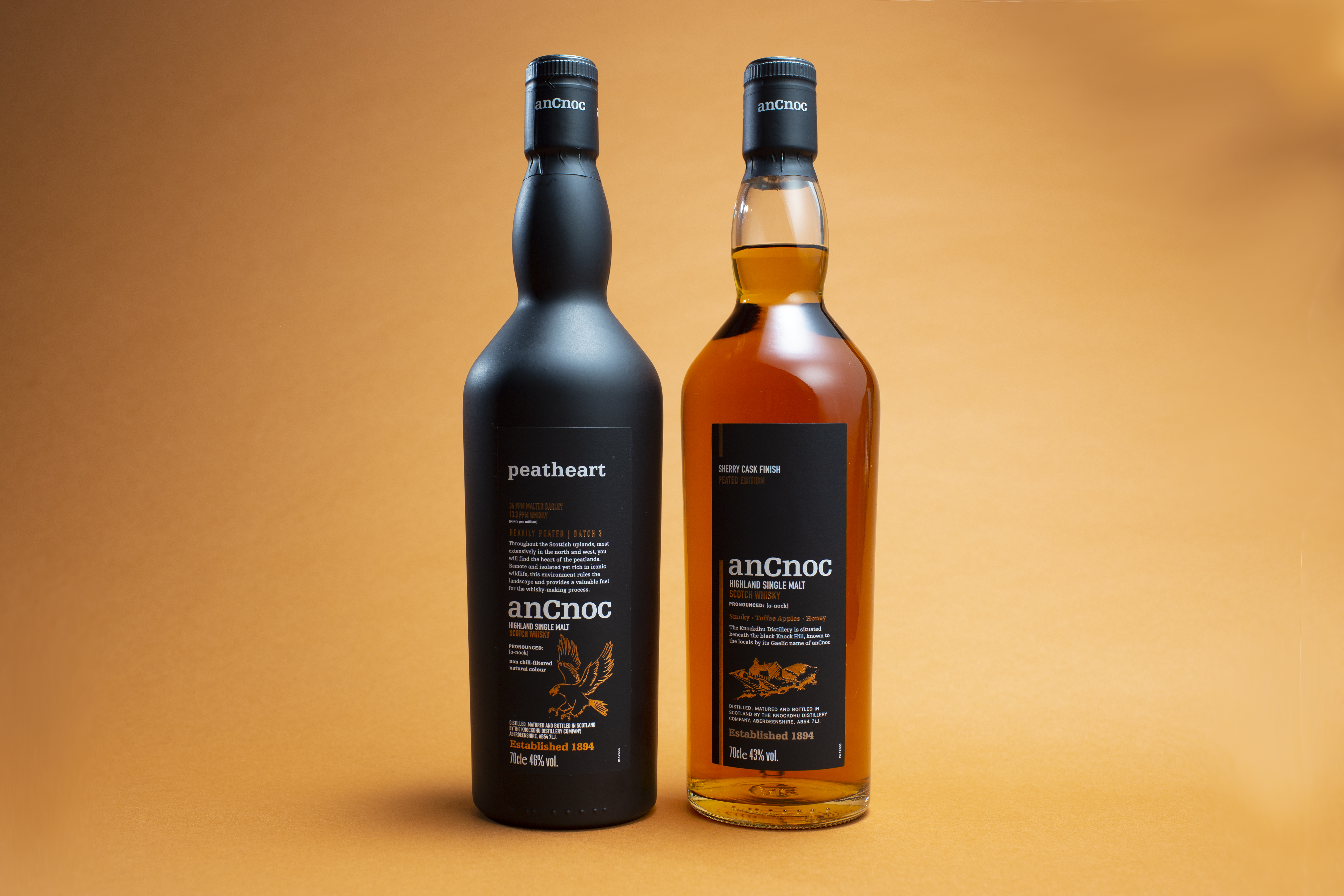 anCnoc Sherry Cask Finish, Peated Edition
A permanent new addition to Knockdhu's family of acclaimed single malts, this non-aged expression bursts with anCnoc's soft, sweet, fruity flavours and the delicious vanilla and warm spice of a sherry finish – but with the added richness of subtle, lingering campfire smoke.
The whisky is crafted using a combination of Knockdhu's peated and non-peated spirit, and after an initial maturation period in American oak casks, it's finished in sherry butts from Jerez which hone the whisky's character - as smoky spirit mingles with sweet spicy wood.
anCnoc released its first peated sherry expression in 2020, exclusively for the Swedish market. Its popularity amongst whisky drinkers, particularly those looking to explore peated whiskies for the first time, prompted the decision to craft an expression for anCnoc's other key global markets.
Tasting Notes
Colour: dark amber
Nose: sweet honey and tropical fruit, notes of cinnamon and rich toffee, delicate campfire smoke
Taste: toffee apples coated in warming spices, deep vanilla, a rich, sweet, smoky character
Finish: long, wood smoke, caramel, vanilla
Bottled in 70cl at 43% ABV, RRP £40.
anCnoc Peatheart Batch 3
The latest addition to anCnoc's award-winning limited edition Peatheart series, Batch 3 has been long awaited by anCnoc fans following the launch of Peatheart Batch 1 in 2017 and Batch 2 in 2020.
The Distillery team crafts Peatheart whiskies with just the right amount of peated barley, maturing them in American oak ex-bourbon casks to perfectly marry anCnoc's light, honey, citrus notes with flavours of rich, soft, ashy barbecue smoke.
These qualities are in abundance in Batch 3, but this time round there's a slightly more pronounced fragrant grassiness, with enhanced notes of green apple and citrus cutting through the oily smokiness.
This latest batch also pioneers a better way to help drinkers understand the level of peatiness in their bottle, by indicating two ppm levels (phenol parts per million): for both the barley and the finished whisky. The peat smoke used in production gives barley a unique phenol level, and for Peatheart Batch 3, anCnoc's Master Blender specifies a barley with 34ppm. Phenols are lost during the whisky making process however, so to truly understand a whisky's peatiness, it's the ppm of the whisky that matters most. In the case of Peatheart Batch 3 this is 13.3ppm, meaning it's a bold but more mellow peated dram.
Tasting Notes
Colour: pale gold
Nose: sweet barbecue smoke and earthy peated notes blend with aromas of honey and sweet spices to create a fragrant, grassy character
Palate: peaty smokiness laced with green apples and citrus, sweetened with hint of vanilla and complemented by an oily smoky note which lingers in the finish
Bottled in 70cl at 46% ABV, non-chilled filtered and with natural colour. 1535 cases available. RRP £55.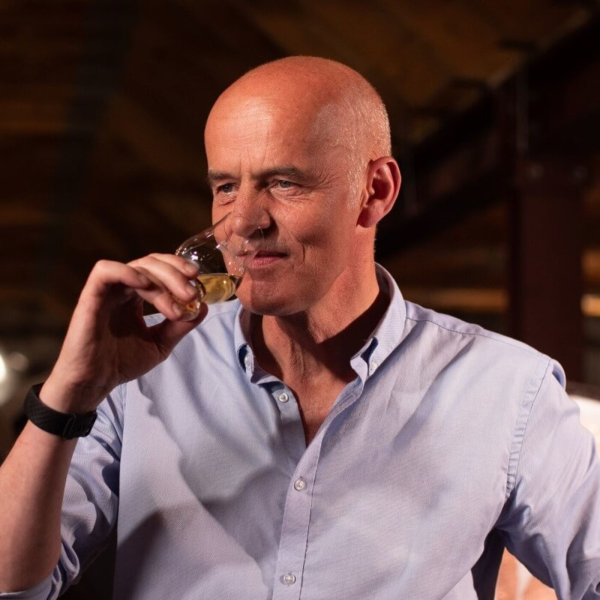 I couldn't count the number of people who tell me they love whisky but just can't drink it when it's peated; until, that is, they try anCnoc's peated whiskies.
Gordon Bruce
Gordon Bruce believes it's the combination of superbly crafted small batch whisky, and the distinctive smokiness of Aberdeenshire peat that lies behind global demand for anCnoc's peated range.
He commented: 'I couldn't count the number of people who tell me they love whisky but just can't drink it when it's peated; until, that is, they try anCnoc's peated whiskies. Both of these new expressions are a tempting proposition: modern, hand-crafted single malts, featuring our light, fruity spirit with a dark, smoky twist. And both are made with the integrity, craft ethos and local resources that our single malt is known for, offering drinkers something genuinely different in the world of peated whisky.
'With Sherry Cask Finish, Peated Edition, rather than those medicinal flavours that can be hard to gain a taste for, we've created a luscious single malt that offers the best of both worlds; an appealing, ashy smokiness with light, honied anCnoc notes. Peatheart is a whisky that already has a lot of fans, but with Batch 3 there are some subtle differences and a few fresh flavours that we know drinkers are really going to enjoy.'