Introducing Knock Tales, our captivating whisky podcast from Knockdhu Distillery, hosted by Distillery Manager Gordon Bruce.
It's the dedication of Gordon and his team to traditional techniques and craft production that lies behind anCnoc's worldwide acclaim, along with his mantra of keeping it simple and doing things well.
Knock Tales sees Gordon enjoy a dram and a bit of 'craic' with fellow makers and craft obsessives from around the globe, and lifts the lid on the passion, process and personalities that go into making some of the world's most expertly-fashioned products that stand the test of time.
Tune in, perhaps even pour yourself a dram of your own, and join Gordon as he shares stories and secrets from a life dedicated to making whisky with guests who display similar devotion to their craft.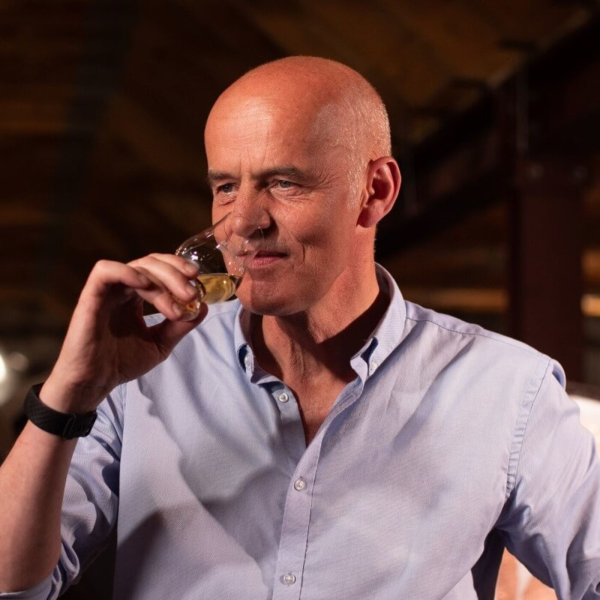 "I find it fascinating to talk to people who, like me, are obsessed with the detail of how things are made and what makes a great product that stands the test of time. This podcast is all about my curiosity in how that's done, and the little things that make a difference, and not just when it comes to whisky."
Gordon Bruce, Host and Distillery Manager
Tune in and join Gordon as he explores what goes into crafting products that stand the test of time, the importance of traditions versus modern ideas, machinery and tales from behind the scenes.
Podcast Art
Peter Arkle has teamed up with us to provide a wonderful series of portraits of each guest who takes part in our Knock Tales podcast, hosted by Distillery Manager Gordon Bruce, whose likeness has also been captured by Peter!
Read More About Our Partnership with Peter